The Brave browser and what you missed
Google Chrome needs no introduction and most people who visited an internet page within the last 5 years likely used Chrome or one of the Chromium based browsers.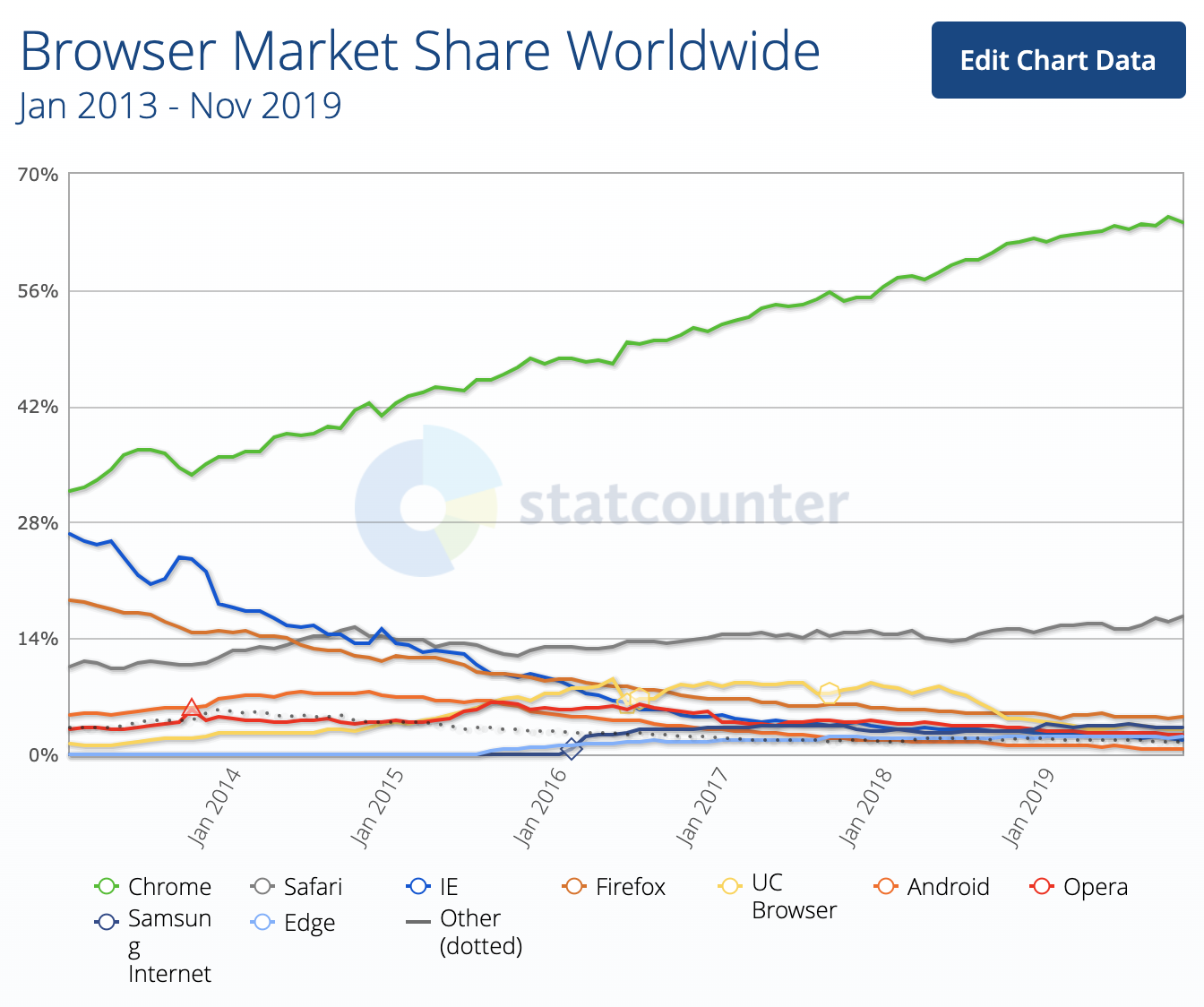 Figure 1. Chrome Market Share since 2013
Chrome is the browser developed and maintained by Google and it is a great browser. Chrome brought speed to the internet, a fast and slick interface, themes, extensions, excellent Javascript support, great tools for developers.
The fact that Chrome is a great browser does no longer mean that there is no better alternative. It is time to meet Brave. You may want to install Brave and follow along. Brave can be installed side by side with Chrome so the time to make your big decision does not have to come yet.
---
I am writing this article because I like and use Brave daily, not to get you to download Brave and get some referral. I will be happy if you give Brave a try and make your own opinion, even happier if you decide to use the links in this article to get started with Brave.
Clicking the image below will directly go to a download page where you can download Brave for free and support this site: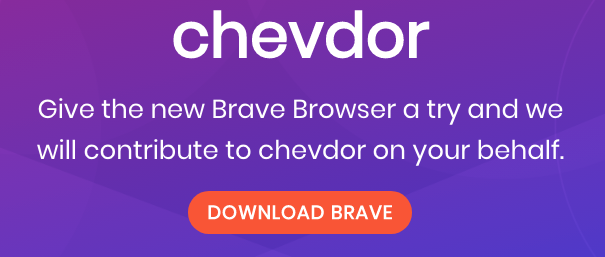 With Brave installed, you will be able to follow along this article and enable all the decentralized goodies that Brave has to offer for free.
---
Looking at the definition of the word "Brave":
ready to face and endure danger or pain; showing courage.
Using Brave will likely not expose you to danger or pain, it is likely the opposite. Most users however need to show bravery to try something new and be the first to make a different choice.
Brave is also a browser based on Chromium. Existing Chrome users will feel home but will notice that Brave already brought many new features compared to Chrome. Let flight over those features.
---
Brave focuses on the user without considering the user as the product. It has been conceived as your gateway to the Decentralized Web: Web3.
I started using Brave early when it came out and my first concern was whether it can be already as good as Chrome for my daily use. Back in the days, it was still challenging. As of today, Brave is definitely a viable replacement for Chrome or your current browser and I am using Brave as my main browser for months already on both mobile and desktops.
Not only Brave is today more than usable on a daily basis but it also offers many great features compared to Chrome. Let me guide you though a few of them. The following list is not extensive and will likely grow.
You can install and use Brave on all your devices: desktop, laptops, mobiles, independently from the OS you are using.
Before talking about BAT tokens, it is important to understand that Brave integrates a great Ad Blocker. The Brave Ad blocker is not an extension, it is implemented in its core: ads and trackers are removed directly as they come in your http traffic, and not afterward using javascript as ad blockers extensions do.
Chrome user will likely notice a few slight changes with Brave, starting with 2 icons on the right of the URL field:

Figure 2. brave specific icons
The little Lion/Brave icon allows you setting up shields per site. You may entirely block ads, trackers and javascript on a given site but enable everything on another. Once you set it up, Brave will remember and do the right thing, always.
Brave does a great of blocking all trackers. As a matter of fact, I will likely not even see your visite on this site if you keep your shields up. That's fine, if you want to leave a trace of your visit, you may use the second icon looking like a little triangle. It will allow you tipping the site with very small amounts and help such an independant site remain free of ads and commercials.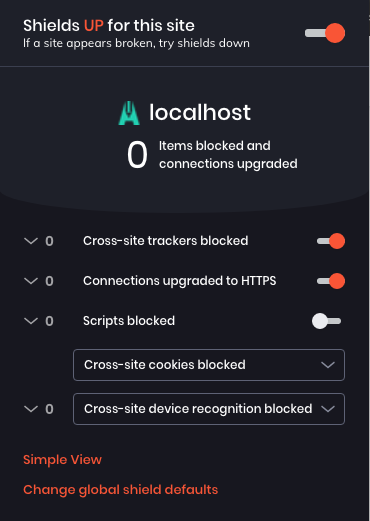 Figure 3. Brave Shield Settings per site
What Brave is probably mostly known for is the ability to earn BAT tokens. Ads are nowadays the main revenue source of 'free' websites. You know the deal, you see tons of amazon ads about your 'favorite' products and the site owner gets revenue from showing the ads and even more if you click on them.
All those ads and the trackers to help 'optimize' them pollute our browsing expericence, they eat up bandwidth and slow down our vitis. Not with Brave though.
Brave rewards is totally opt-in. You may decide to see ZERO ads. You will then earn 0 BAT.
You may also accept to see from 2 to 5 (you pick the number) ads per hours while using Brave. Brave then pops up notifications and you earn BAT tokens for each notification you click.
You are free to sell those BAT tokens (you may also buy BAT tokens from Exchanges), move them around between wallets (more on that later), or use them to leave small tips for good content.
Brave is expanding rapidly the number of sources you can tip. As of today, you may tip websites, youtube channels, twitch, twitter, github, etc…​ and the list keeps on growing.
You can leave a tip on this site using the TIP icon:

Figure 4. The blue checkmark confirms that this site accepts tips
Your tip can be a one time tip or you can enable reccuring tips. Your browser will then take care of tipping monthly for you if you have enough funds.
When I switched to Brave, I wondered what would happen with all the Chrome extensions I used to use. The answer is rather simple, they simply work as well!
So you can pretty much install any "Chrome" extensions. Those should likely be renamed as "Chromium" extensions. Google extensions for Chrome works as well of course.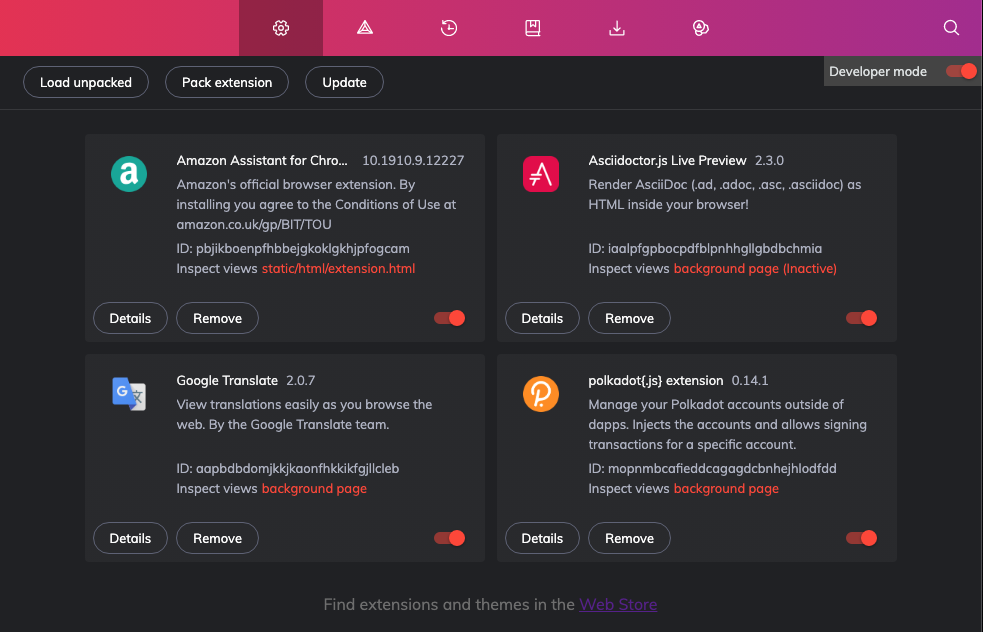 Figure 5. Chromium Extensions
Some extensions have a special place and greater integrations. You can select whether or not you wish to use them: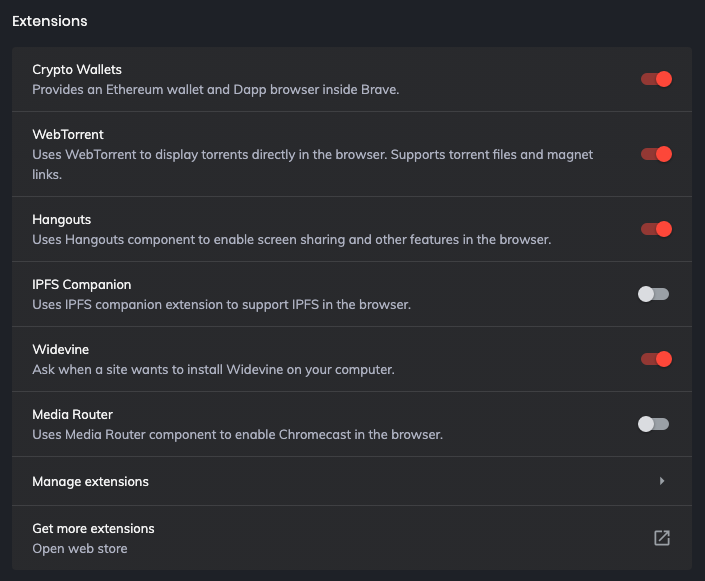 Figure 6. Core Extensions
Security is also not left behind. I am using various Yubikeys, Fido and 2FA hardware solutions and I wondered if Brave would suport thhem properly. Nowadays, the answer is YES!
If a site needs 2FA, you will be prompted: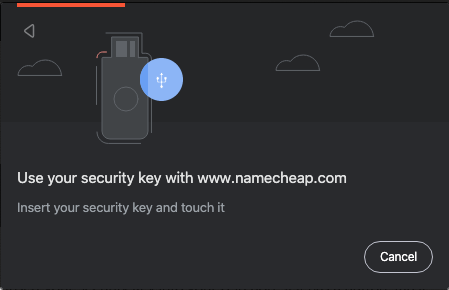 Figure 7. Brave requesting a touch on your Yubikey
Time to touch your Yubikey: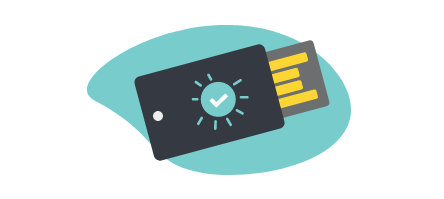 Figure 8. Yubikey successfully detected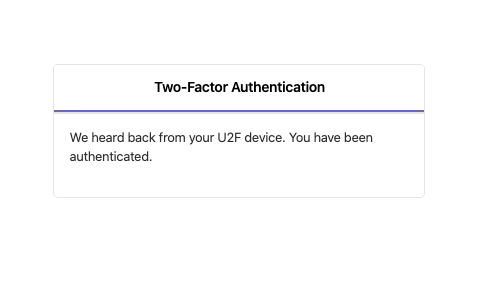 Figure 9. 2FA passed!
As Chrome, Brave allows creating multiple users and switching between them. This is convient if you wish not to mix business and private lives for instance. Each profile/user will have its own history, bookmarks, passwords, etc…​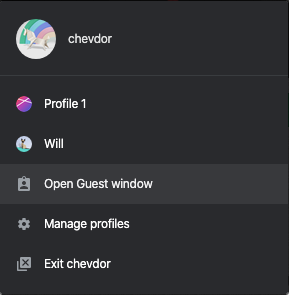 Figure 10. Switching between profiles
Brave also has an incognito mode but offers even more.

Figure 11. Brave incognito mode with Tor
As you see on the screenshot above, you may also switch to incognito mode using Tor, from the comfort of your browser. You do not need to install anything additional for that! The result can be seen immediately: It seems I am now from the Netherlands, oh well…​ :)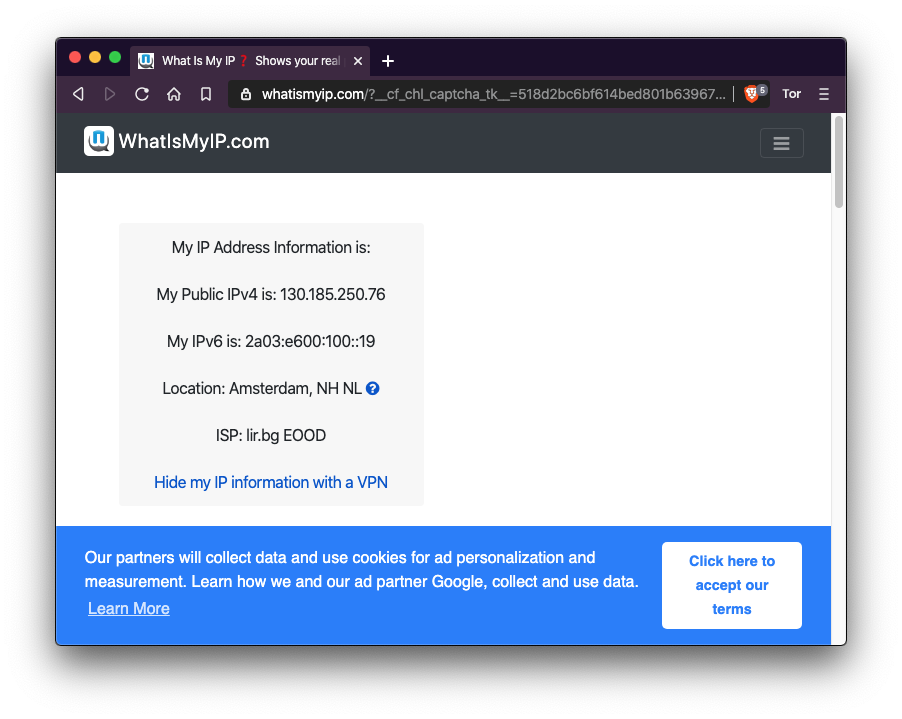 Figure 12. What is my IP using Brave in incognito mode with Tor
Brave can sync your profile accross several devices using its chrome://sync/[sync chain].
Here is a major difference with Chrome. Chrome syncs your profile using your Google Account.
Brave does not have such a notion of Google account. Your devices are linked with each other if you join the same sync chain. The data is encrypted and not linked to any profile.
Adding a new device is as simple as scanning a QR Code or entering a set of words defined by the first machine where you created the sync. A few seconds later, all your settings, bookmarks, history, passwords, etc…​ will be synced accross your devices.
Brave now ships with its implementation of Metamask. Brave may prompt you to install its 'Crypto Wallet'. I found the request a little phishy when I saw it at first but this is legit. Brave bascially installs Metamask and integrates it nicely in its settings.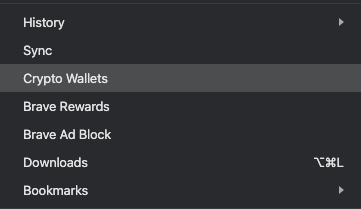 Figure 13. Opening your Crypto Wallets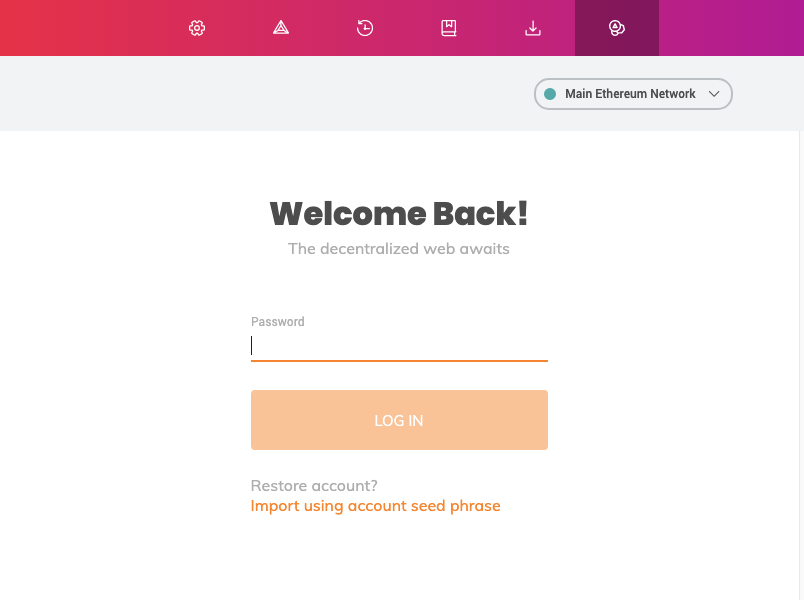 Figure 14. Your Crypto Wallets are protected by a password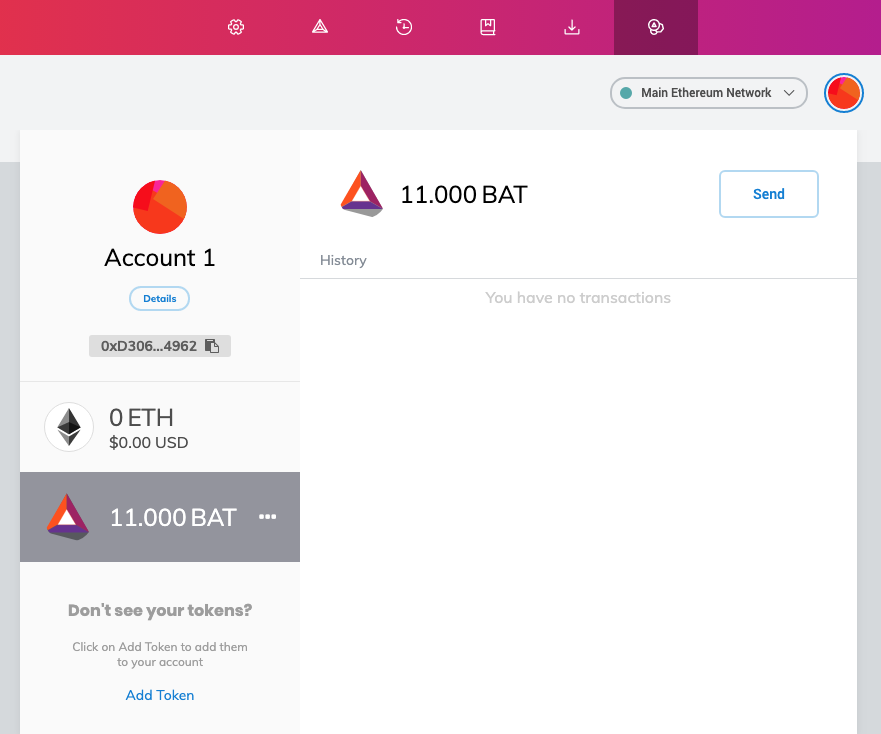 Figure 15. You may recognize Metamask because this is Metamask :)
The Brave Crypto Wallets (Metmask…​) supports Ethereum and all ERC20 tokens such as the BAT token, DAI, etc…​
The list of features coming to you with no effort does not stop here. If you need to download big files such as an ISO image, Brave has your covered with its integrated WebTorrent.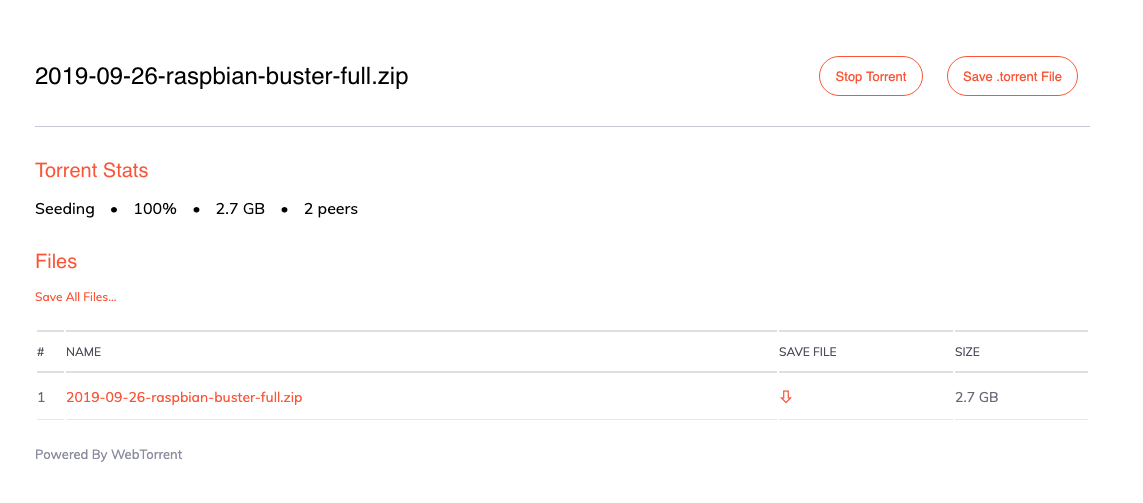 Figure 16. Brave WebTorrent
You do not need to rely on centralized services such Dropbox and alike just to share files and data with others. IPFS can do that in an elegant way and Brave ships with a great IPFS integration.
In the settings, enabling the IPFS extension will guide you though a few steps to install and IPFS client that will later on be usable from Brave.

Figure 17. Enable the IPFS Companion
Nothing happens in your back you will have a chance to review what is getting installed: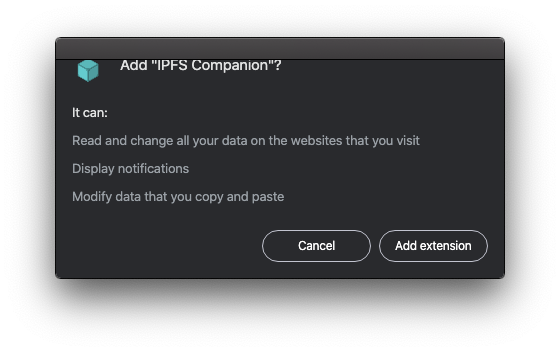 Figure 18. Confirm the installation of the IPFS Companion extension
It takes only a few seconds and your IPFS node will be ready.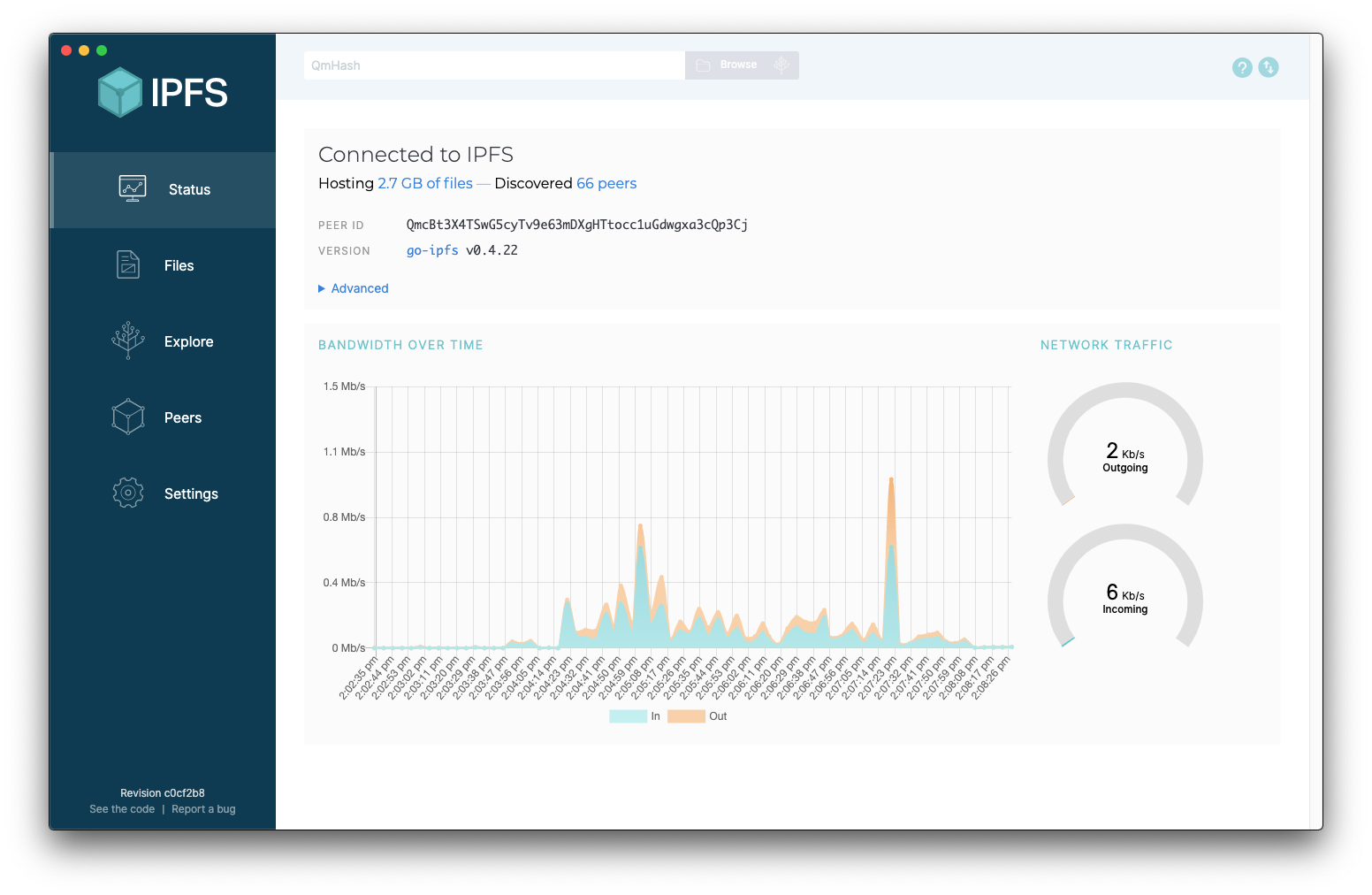 Figure 19. IPFS Stats, your node is ready!
After finding a few peers, you can start fetching or seeding files on the decentralized web.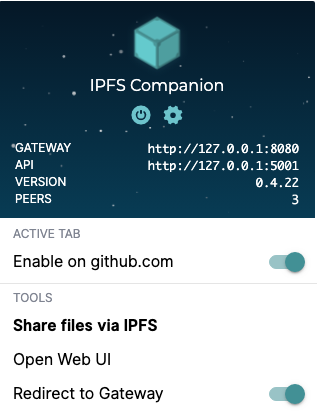 Figure 20. Your IPFS node will slowly discover other peers
You no longer need an account or even to login anywhere to share files accross the room. Even better, you don't even need Internet at all to share files accross the room if others in the room also use IPFS.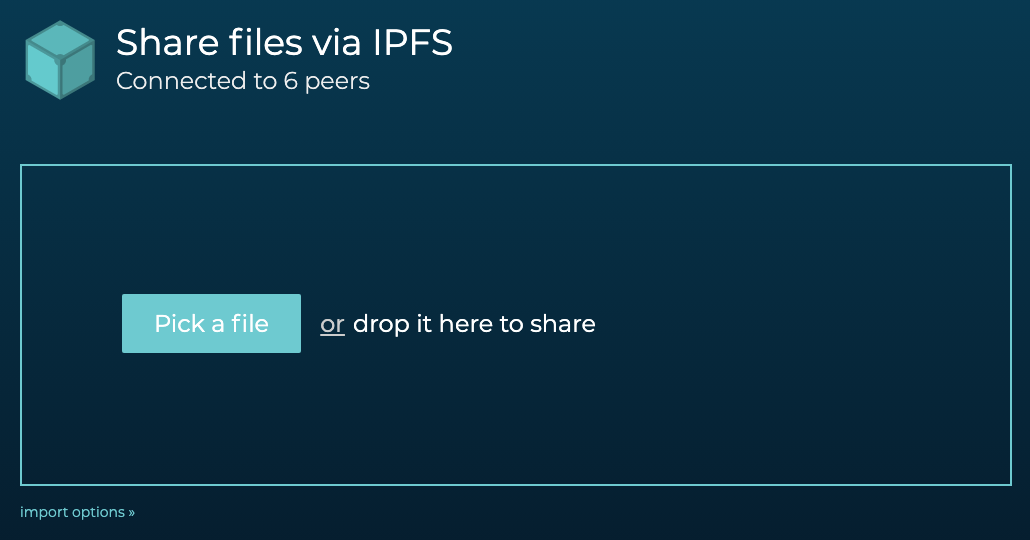 Figure 21. Sharing a file is now as simple as drag&drop
---
Not only it will help you block most trackers, keep you safer on the internet but it also allows you supporting websites such as this one without having to spend a dime.
Using Brave allows me bringing this content to you, without any ad, subscription and other annoyance (I am looking at you Medium…​). Using Brave gives you the opportunity to show your appreciation for that in a few clicks!
---